CWS Annual Partners Meeting
The CWS Annual Partners Meeting provides an opportunity for you to learn about our apartment markets, investment strategies, along with our view on the economy, interest rates, and our outlook going forward.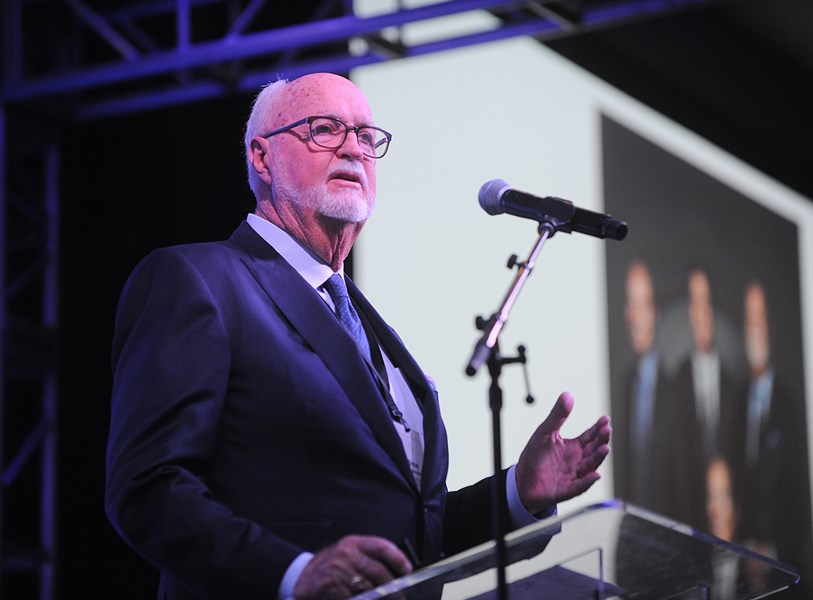 2023 Annual Partners Meeting
Thank you to all those who attended our CWS Annual Partners Meeting held at the Irvine Marriott Hotel on May 10, 2023. For those who were not able to attend, a recording of the event can be viewed by clicking on the following link: http://bit.ly/42Kxbe8.
This was our first in-person meeting since our 50 th partners meeting held in 2019. The meeting commenced with a warm welcome from Partners Gary Carmell, Mike Engels, and Steve Sherwood. The company began with a special recognition to its longtime legal counsel, Aaftab Esmail from Bocarsly Emden Cowan Esmail & Arndt LLP, who has represented CWS for over 35 years.
Mike began the presentations by describing how the Fed's actions have impacted CWS' portfolio performance, especially from a debt service perspective, as well as apartment values more generally. He illustrated the current interest rate tightening cycle and the average amount of time from when the Fed paused rate hikes to when it began lowering short-term rates. CWS believes its portfolio is well positioned by having variable-rate loans, conservative leverage, strong working capital balances, and having continuously reinvested back into our assets to help us compete effectively. Mike concluded that portfolio values overall have held up quite well, recent distribution reductions are tied more so to cash flow issues rather than valuation, and NOI growth has partially offset the expansion of cap rates due to the rise in interest rates. He also indicated that higher rates should result in a reduction of future competing supply, a doubling of the premium to buy vs rent, and the potential for compelling investment opportunities.
Gary spoke about CWS' variable-rate strategy and how it has historically provided a lower cost of funds compared to the fixed-rate alternative in addition to a much lower perceived risk based on yield curve dynamics. The variable-rate strategy has provided CWS with more loan flexibility by allowing us to sell properties free and clear and by refinancing properties to extend maturities, reduce spreads, extend interest-only periods, and return capital. This has afforded CWS the ability to prepay nearly 100 variable- rate loans of approximately $2.7 billion—saving an estimated $100 million+ in not having to pay the prepayment penalties that having fixed rate loans would have incurred. This strategy did not come without its regrets, however. One of the major regrets was that we did not purchase a 36-month cap or longer that could have provided additional rate protection when the cost of such insurance was very cheap when we bought our cap in mid-2020. Gary provided details on why CWS did not go with fixed- rate loans. CWS' strategy has been right over the long run with its variable rate strategy but was very wrong in 2023. While some loans may be fixed going forward, that is not our base case thinking. Fixed- rate decisions for individual properties will depend on the current cost of rate cap renewal, how high its spread is, and whether its loan is maturing.
Steve expressed how valuable and gratifying it was to be reunited as it had been four years since the last CWS in-person meeting. Steve explained the theme of CWS' current strategic approach, which is "Patience in Action." He then referenced our 2022 annual report front cover and listed the many challenges that are present in today's environment. During these challenging times, CWS' approach to acquiring new assets is patience, which is indicative of the way the company platform and structure is built. The fund structure does not have pressure to do deals and can go as fast as appropriate to grow or as slow as necessary to wait for compelling opportunities. Patience is important to enable CWS to make prudent investment decisions when the time is right, for the right assets, and at the right price. CWS has a track record of performing well during uncertain times and is looking forward to working its way through 2023.
Concluding the presentation was Co-Founder and Advisory Board Member Bill Williams. He reminisced on how the company began in 1969 with a 15-unit apartment building in Huntington Beach. Today, the company has 105 properties, over 29,000 units, and asset locations in eight states. As always, Bill acknowledged CWS's loyal investors and expressed his gratitude for their trust and loyal partnership.
➤ Disclosure :
Note the views and statements expressed by the presenters are of the their own opinion and not necessarily indicative of the company's views.
The property pictures featured throughout this website have already been capitalized by CWS investors and are not available for investment. Past performance is no guarantee of future results.
This website is provided to you by CWS Capital Partners. CWS Capital Partners provides investment advice to its proprietary funds. Through its affiliate CWS Apartment Homes it offers real estate related advice. Investment opportunities may be in the form of a single property offering or a pooled investment vehicle and are through an affiliated entity, CWS Investments. CWS Investments is a registered broker dealer, member FINRA SIPC. The information on this website is not intended to be investment advice or an offer; offers can only be made with the private placement memorandum and offering documents.
Private placement real estate securities offerings are speculative and involve substantial risks. Risks may include, but are not limited to, illiquidity, lack of diversification, loss of capital, default risk, environmental, development, and capital call risk. Investments may not achieve their objectives as outlined in their business plans.
For more information about CWS Capital Partners see its Form ADV. For information about CWS Investments see its Form CRS and FINRA Broker Check .